If you know me, you know I love fruits! Adding fruits to non- dairy yogurt takes my snack to another level.
When I started to pay attention to my lactose intolerance a few years ago, the 3 things I was afraid of letting go was yogurt, ice cream, and cheese pizza. Over time, I've found substitutes for dairy: milk, yogurt, ice cream, cheese, & creamer. I immeditely felt like a kid in a candy store when I found these options.
This snack option makes me happy because I can enjoy every bite and my body still loves me.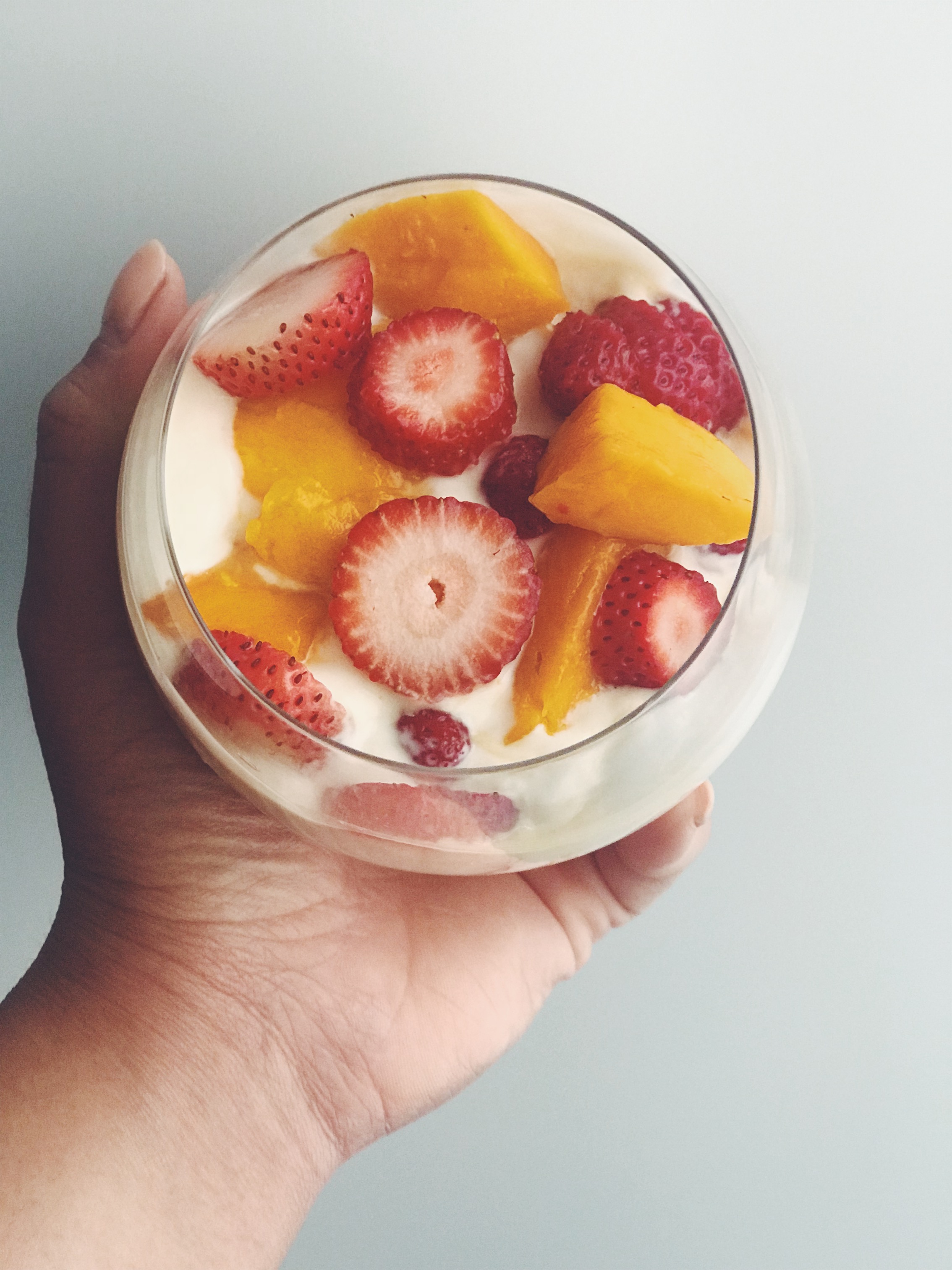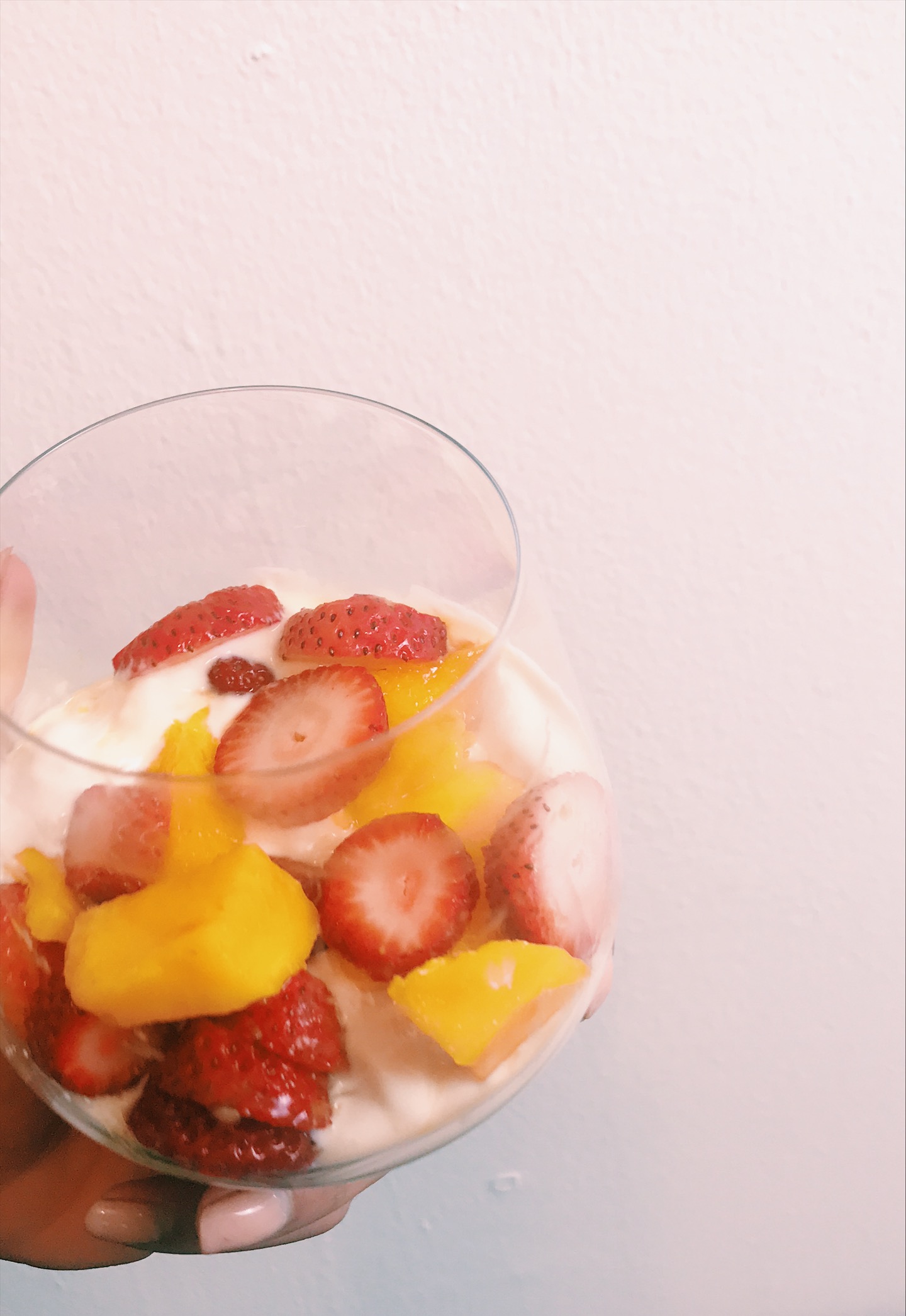 Silk Almond Milk Yogurt
1 Mango
5 Strawberries
Optional:
chia seeds
hemp seeds
pineapple chunks
banana
blueberries
granola